This past Saturday was a rare one. I had the opportunity to visit a property in Nanyuki bought by one of the groups which I am a member. The journey to Nanyuki was peaceful and enjoyable since this was a meet your neighbour initiative driven by the real estate organization.
When we reached the site, we went straight to the parcels of land that we had purchased a few years back. To say we were shocked is an understatement, 'vitu zilikuwa different kwa ground.' The place seemed to had been neglected for some time and our disappointment was evident from our expressions and the barrage of questions that the two marketers representing the organization could not answer as they were new in the organization. However, herein is the beautiful story of Ostin Moriz. 
As we left Nairobi, we were briefed and informed that the surveyor would be on the ground to help us identify our plots. We would then be introduced to value add services. In other words, cough more money. The surveyor, an energetic young man, so confident and engaging, came in handy to assist. Interestingly, he was also new in the organization. He introduced himself as Boniface Mwangi, and the first thing that ran into my mind was demonstrations.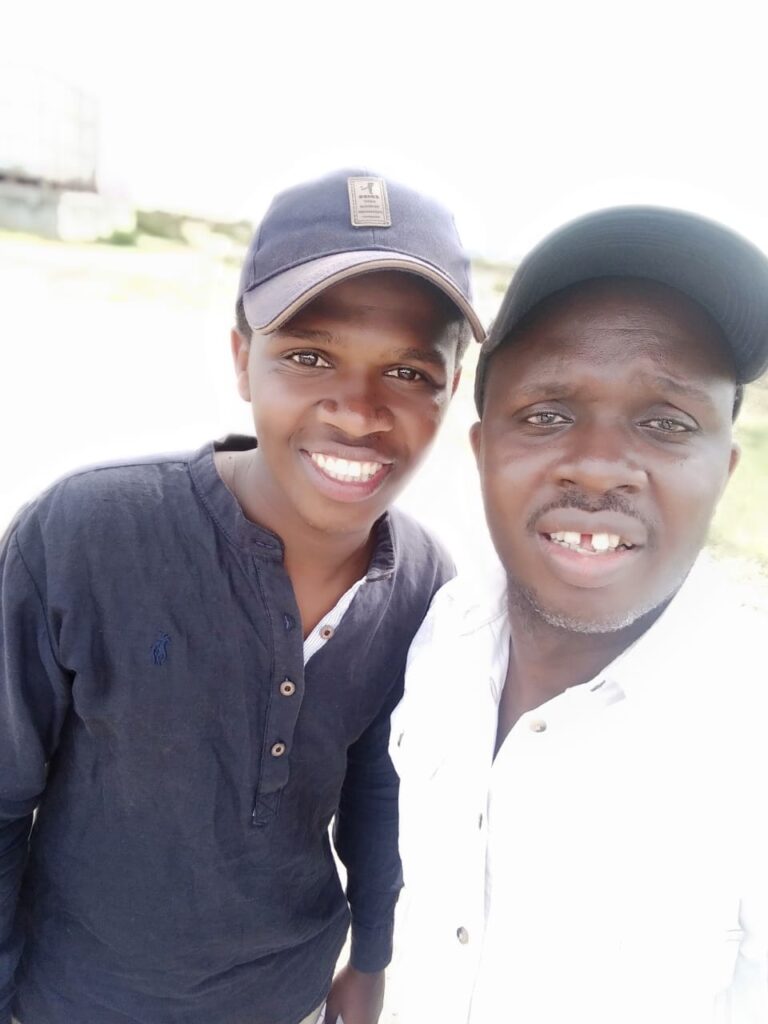 We had questions that the two marketers and the surveyor could not handle; we had to wait for the General Manager. He joined us shortly and did his level best to address our concerns though he left us still not satisfied by his responses to the queries raised. We went ahead with the surveyor to identify our plots. Some noted the difference on the map provided and the mutation that the surveyor was using. To address this disparity, we saw the need to get the phone number of the surveyor since he resides in Nanyuki and comes to the site almost every single day rather than engaging the office in Nairobi.
I took my phone like the rest of us to key in his number and hardly had I typed the first five digits that his name propped up on my screen. Without thinking I told him, I have your number, Boniface. His immediate response was, how comes? It instantly hit me Ostin Moriz WhatsApp groups!
The story of Ostin Moriz had humble beginnings. We came on board and partnered with the Global Leadership Program for Africa (GLP4A) to bring opportunities to forgotten Bottom Millions who have no access to such opportunities. Through this initiative, some HR practitioners who share the same vision came on board and freely shared with us these opportunities as they know there are people out there who deserve them. It has transformed many, thanks to our patron, Hon. Michael Onyango, former ICT CEC, Kisumu County. We are not only looking at our members getting a job but transforming their mindset such that they can be able to believe in themselves and what they can get their hand to do. It is inspired by Paul's words in the Bible, 1 Thessalonians 4: 11-12 (NIV), 'Make it your ambition to lead a quiet life: You should mind your own business and work with your hands, just as we told you, 12 so that your daily life may win the respect of outsiders and so that you will not be dependent on anybody.
Ostin Moriz has 17 Whatsapp groups: 12 are for jobs, internship and entrepreneurial opportunities, three for resources and the final two are for scholarship and grants. Besides, it has three telegram groups for each of the categories. We always share daily devotions every single morning to prepare our hearts and minds to focus on God, our soul provider. Every Fridays, we have Chiro Friday on our 12 job and entrepreneurship groups. Chiro is a Luo word which means 'market.' Members share flyers with their products/services and their contact details which we share across our diverse social media platforms. 
Now back to my story, when I mentioned Ostin Moriz, Boniface response was emphatic, 'I got this job a week ago courtesy of Ostin Moriz.' The reality sank, another of Ostin Moriz success stories. For the first time, someone was not inboxing as is usually the custom, and us requesting to screenshot the good news and share across our platforms.
It was unbelievable that I was interacting with a beneficiary of Ostin Moriz first hand. I told him I was Ostin Moriz. Everyone around us was amazed. The health restrictions did not allow us to hug, but we had an opportunity to take a selfie together to complete this beautiful story of hope and resilience. I returned from Nanyuki overwhelmed with how Ostin Moriz was touching lives out here. For the first time, I now believe what several people have always said that Ostin Moriz Initiative is a unique calling.
Since the launch of our first WhatsApp group on 3rd March 2018, Ostin Moriz now has a membership of over 3,000 drawn beyond Kenya and Africa with a reach of over 10,000 people who directly benefit from the resources and opportunities we offer.
Ostin Moriz is an educational consultancy firm https//:www.ostinmoriz.com